What to say
Remember to always:
1) Mention the website jds.space or www.jds.space
2) Mention your code
3) Mention the 30% discount
Beyond that get creative, but never be offensive or derogatory. Use phrases like I'm an ambassador, I know the author or I can't wait for the movie. You can try being subtle or cryptic, but get most info into the first description as it always stays there, and you never know 6 months after posting, bang another sale :)
You can put it in your bio - I'm an ambassador for JD's New World order book/movie click on link below or got to jds.space no www required and input bb30 for 30% off.
The Subtle promote – We are happy to work with you, just post a photo of you reading the book and say something along the lines of "really enjoying this book." DM us letting us know you have posted it and we will comment on it showing your discount code i.e " Wow Tanya thanks, please accept this discount code as thanks for 30% for all your followers Tanya30" Later on in a few weeks you can follow it up with. "Just finished reading this book and the author contacted me and gave me a discount code, in case you want to use it"
DM - You can try emailing people you think are good candidates,
Posting - put down something on people's photos as they pop up.
1) Photo of a book by one of your followers - DM me for discount code or go to jds.space use bb30 for 30% off, you'll love it, I did! or Calling all book lovers new teen fiction i am an ambassador for goto jds.space use bb30 for 30% off
2) Photo of someone at the departure gates - next time you travel, take JDS new world order with you available at jds.space use bb30 for 30% off.
3) Photo of someone sun baking - this photo needs a book checkout jds.space for great teen fiction, use my code bb30 for 30% off
What to show
It is best to show the book and the logo, but it's not a prerequisite. Following is an example of a photo I used to start the hashtag #jdsthebook. Use the hashtag and push all photos through to jdsthebook and I will upload them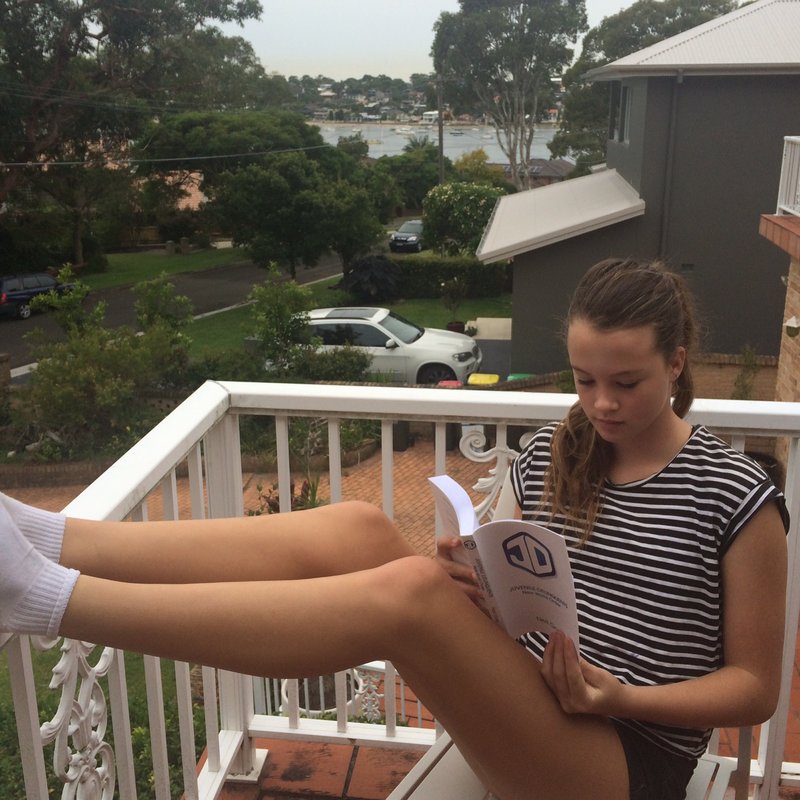 Other good ideas for photos could be:
1) At the beach, or beside a pool; Love relaxing by the pool with my new favourite book.....
2) On a lounge, bed, beanbag, recliner; Want to go to sleep but need to know what happens....
3) At the airport; Bag packed check, passport check , great new novel check ......
4) On a plane; 10hours to kill thank goodness for my book
5) Next to a breakfast or coffee; Start the day off with a coffee and a few chapters
6) Next to Study notes; Need a break why can't we study JDs for the HSC ?
7) Pretending to watch the football. Watching my man playing footy = sneaky book session
8) Putting it on a vacant chair : My hot date, hard copy of JDs New World order ; get you're hot date at jds.space ; tell them Sarah sent you by using bb30 for 30% off or the only company I need
If you're happy with us using your photos on this website just give us permission when you DM them to jdsthebook or email them to gossnb@bigpond.com
It is important that you read the book first and enjoy it; you should only promote something you believe in. Please also remember due to the content it is not appropriate for persons under 15, all readers should be comfortable watching MA movies.
Cheers
Neil